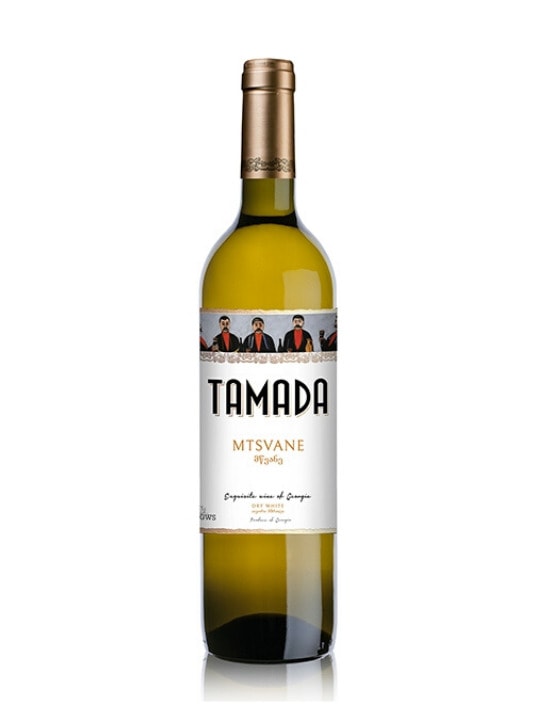 Tamada Mtsvane White Dry 2014 75cl
€13.50 inc. VAT
Straw to light golden with green tinges. Outstanding when served with spicy curries or Asian hot and sour flavors. A dry white wine from Georgia's native (100%) Mstvane grape from the Georgian region of Kakheti. Mtsvane in Georgian means "new, young, green." Mtsvane perfectly pairs with light meats like chicken and pork, a wide variety of seafood, and fruity desserts.… details
In stock
Description
A dry white wine from Georgia's native (100%) Mstvane grape from the Georgian region of Kakheti. Mtsvane in Georgian means "new, young, green." Tamada Mtsvane perfectly pairs with light meats like chicken and pork, a wide variety of seafood, and fruity desserts. It is outstanding when served with spicy curries or Asian or Middle eastern, hot and sour flavours.
Straw to light golden with green tinges. Rich with white and yellow plum fruit complemented with elegant tropical aromas. A soft fruity front and modest, but intriguing middle. A dry palate with a clean and refreshing after taste. Soft, smooth herb-tinged fruit with a nice savoury tang. Good weight to this food friendly wine, which shows a minerally, citrussy edge. Excellently expressed vinosity common to Georgian wines. Clean and tasty with hints of nuttiness.
Mtsvane grapes are used in a variety of Georgian white wines. The vines, though susceptible to drought, are resistant to frost and are characterized by medium-size yellow-green grapes with bronze spots; they have a thin skin and juicy pulp.