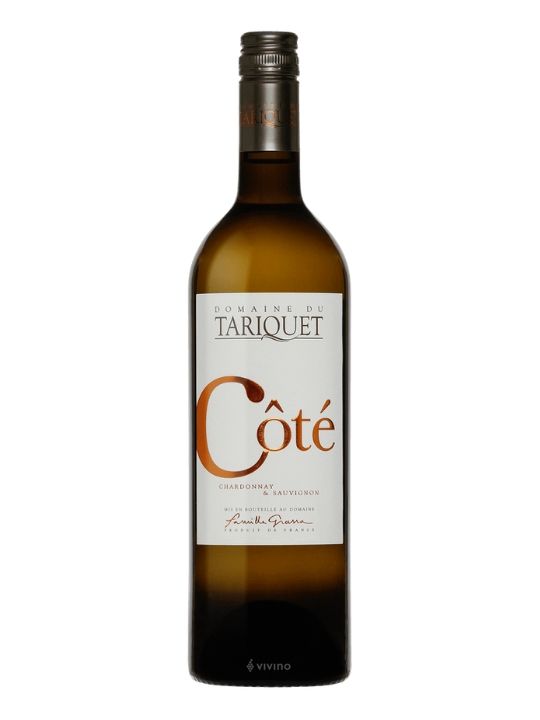 Domaine du Tariquet Chardonnay-Sauvignon 75cl
€10.99 inc. VAT
This poised blend between the two grapes has tropical fruits as well as greener acidity and herbal characteristics.
Rich and crisp, this vibrant wine. Ideal to drink in 2020. Ages well.
The two best-known white grape varieties come together to make a refreshing, light and fruity white from Gascony … details
Only 1 left in stock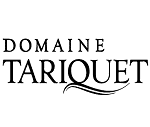 Description
This poised blend between the two grapes has tropical fruits as well as greener acidity and herbal characteristics.
Rich and crisp, this vibrant wine. Ideal to drink in 2020. Ages well.
The two best-known white grape varieties come together to make a refreshing, light and fruity white from Gascony in the south-west of France. Versatile enough to go with multiple dishes or to enjoy on its own.
Highly recommended by many. Partly dry and partly rich.
Coming from the Pyrenean foothills, Tariquet wines are the fruit of a long family tradition.
The mixture of two grape varieties for this cuvée gives birth to multiple, fruity flavours. Quite unique in the outcome.
Grape varieties: 50% Chardonnay, which provides minerals, and 50% Sauvignon, which brings roundness.
Tasting comments: A beautiful golden robe for this characterful wine, which reveals all its freshness on the palate. The association of the Chardonnay and Sauvignon grape brings notes of spices and citrus fruits, for a taste of exoticism.
Food and wine pairing: Serve very fresh as an aperitif. It also goes very well with fish, Asian, spicy and exotic cuisine.
This wine should be stored in a dark and cool place, standing for up to two years, however may also be drunk young.
Brand
Domaine du Tariquet
The history of Tariquet begins at the beginning of the 20th century with the Artaud family who married into the Grassa family. Pierre Grassa was born in France to Spanish parents, from the Sierra de Guara .
Following a drop in Armagnac sales at the beginning of the 1980s, Yves Grassa put his energy into developing white wines and innovate the winemaking process for Gascogne grape varieties. He also dared to plant less fashionable grape varieties, combining grape varieties that have never been blended before. The Tariquet style was born from a futuristic idea of wine.
Tariquet has become a global phenomenon. Tariquet has re-opened the doors of wine to a whole section of the population.
The revival of the Côtes de Gascogne owes a lot to the Grassa Family and Tariquet.