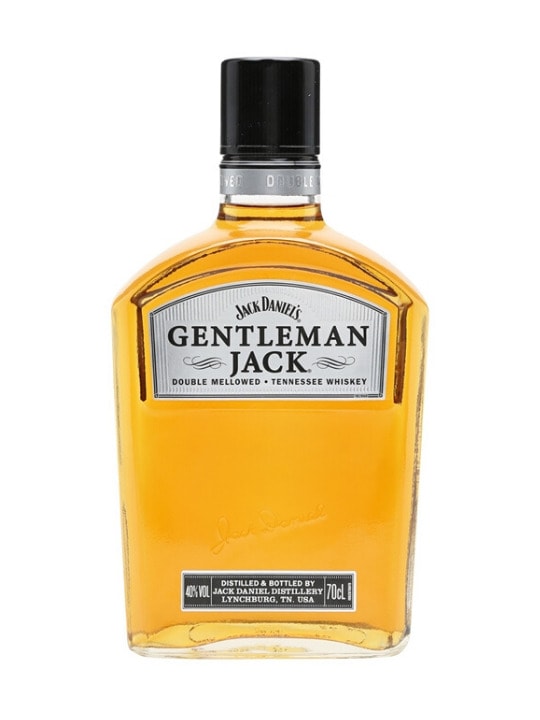 Jack Daniel's Gentleman Jack Tennessee Whiskey 70cl
€35.99 inc. VAT
Only 1 left in stock
Brand
Jack Daniel's
Jack Daniels is the top-selling American whiskey in the United States and the world. Best known for its Old No7 label, along with its iconic square bottles.
Jasper Newton 'Jack' Daniel, founded his company in Lynchburg, Tennessee in 1875, Jack Daniel's distillery is located in Moore County. Owned by the Brown-Forman Corporation since 1956. Officially a straight bourbon, Jack Daniel's prefers to use 'Tennessee Whiskey' on labels. A law passed in Tennessee in 2013 defines the standards a liquor must adhere to in order to be called Tennessee whiskey. It must be made from at least 51 percent corn, aged in charred oak barrels and filtered through charcoal made from maple. Jack Daniel's uses corn, rye and malted barley in its mash, and distils in copper stills. After a filtering through ground maple charcoal (which is called "mellowing" by the company), the whiskey matures in new oak barrels produced on site. In 2014, legislation was introduced in the Tennessee legislature that would modify the 2013 law to allow the reuse of oak barrels in the Tennessee whiskey ageing process. Jack Daniel's Master Distiller Jeff Arnett vehemently opposed the legislation, arguing the reuse of barrels would require the use of artificial colourings and flavourings, and would render Tennessee whiskey an inferior product to scotches and bourbons. The product label mentions that it is a "sour mash" whiskey, which means that when the mash is prepared, some of the wet solids from a previously used batch are mixed in to help make the fermentation process operate more consistently. This is common practice in American whiskey production. As of 2005, all currently produced straight bourbon is produced using the sour mash process.
The distillery is a major tourist attraction, drawing more than a quarter of a million visitors annually.
More information :
https://www.jackdaniels.com/