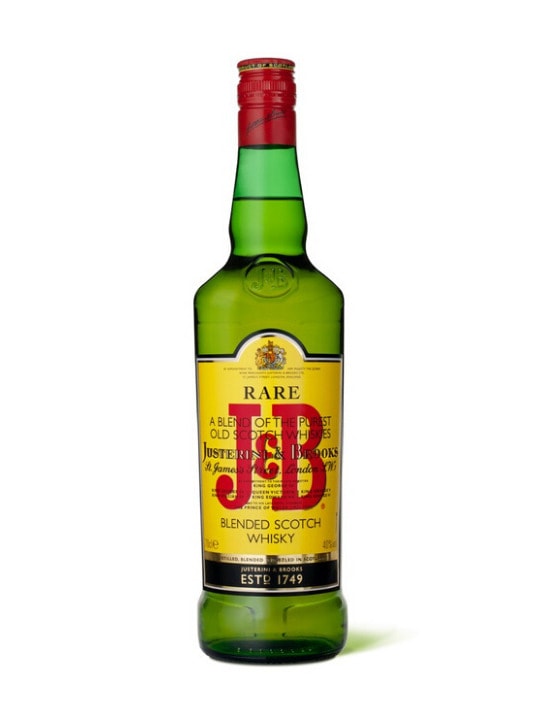 J&B Rare Blended Scotch Whisky 70cl
€16.30 inc. VAT
Created just in time for the end of the American Prohibition. J & B Rare (often just referred to as "J&B" or, simply, "JB") is a smooth, sweet tasting whisky with a light, fresh character. Somewhat light in taste and often used as a mixer in bars and weddings. It is a good introduction to whisky in general. Once the second best selling Scotch whisky the world, it is now about the 5th (beaten by Chivas, Ballantine's and Johnnie Walker (also from Diageo). A firm favourite in Malta, especially in the young market scene in Paceville and Sliema. It is probably still amongst the first 2 or 3 in Malta. One of the biggest names in the blending market, Justerini & Brooks' blend never fails to deliver in style, quality and value for money.
As with many blends one does not know the exact formula. Kockando is among a small group of malts that are especially influential in the J&B blends.
Often appears in 1970s and 1980s Italian films, which, in part, probably contributes to the popularity in Malta.

In stock
Brand
J&B
Justerini and Brooks' principal founder, Giacomo Justerini (Giustarini), was a wine merchant from Bologna who was infatuated by an Italian opera singer, Margherita Bellini, whom he followed to London in the mid-eighteenth century (1749). His love is not reciprocated, but Margherita introduces him to Samuel Johnson who will in turn introduce him to his future business partner, his nephew, George Johnson.
You may also like…
Out of Stock

€

25.99 inc. VAT