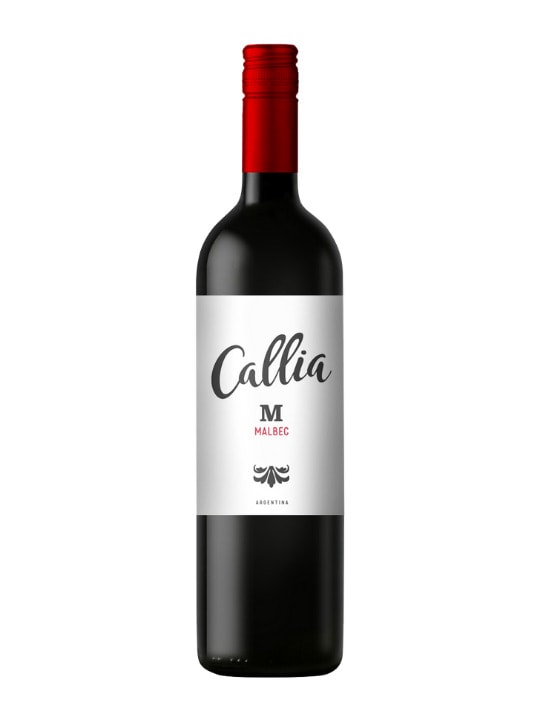 Callia Malbec 2018 75cl
€8.55 inc. VAT
| | |
| --- | --- |
| Format : 75cl | ABV : |
| Vintage : 2018 | |
In stock

Brand
Callia
Born from passion and legend. Bodegas Callia winery is named for a young woman who arrived in the land of San Juan many years ago. San Juan is Argentina's most important wine producing region and Bodegas Callia produce some of the best wines in the region. These range from the friendly easy to drink with sweet and harmonic tannins to more complex and serious. The lady's name was Callia. Callia wrote to her family describing San Juan as paradise endowed with abundant fruits, despite the desert landscape. For the people of Argentina, Callia is now synonymous with hope, endurance and success. Bodegas Callia celebrates the spirit of this illustrious woman.
The winery's goal is to produce the best wines in San Juan and the best Syrah Shiraz in Argentina. Along with creating quality wines, Callia continues to respect and support the people, nature and community surrounding the winery. The current winery was built under high quality standards protecting and respecting the historic heritage of the area. Modern, innovative and progressive. Each detail was carefully calculated to protect the original vegetation. The Winery was built using anti seismic techniques amongst the most advanced ones in the whole world.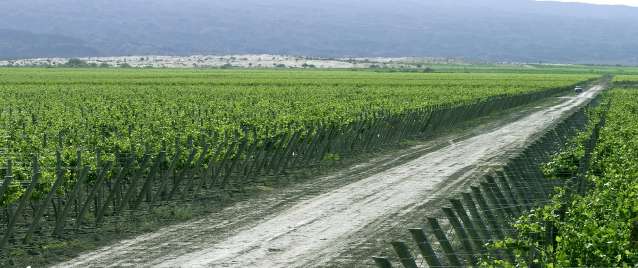 Bodegas Callia is situated in the Tulum Valley in Argentina's province of San Juan. With a landscape marked by the famous Andes mountain range, San Juan is also a major tourist attraction with its olive and Wine trail. Bodegas Callias is itself quite a tourist attraction. Just 30 minutes drive from the capital of San Juan. It is nestled between the Pie de Palo hills to the north and the Cerro Chico Del Zonsa to the south. Two finca estates encompass 700 acres of land: Finca Pie de Palo and Finca 9 De Julio. At 630 meters above sea level, the area is blessed by temperate climate, low rainfall and rich sandy alluvial and clay loam soil. The result is intense and fruity wines that reflect the rich terroir of this region.
Part of the same group as Bodegas Salentein in the Uco Valley, Mendoza.
More information :
http://www.bodegascallia.com/eng_home.html