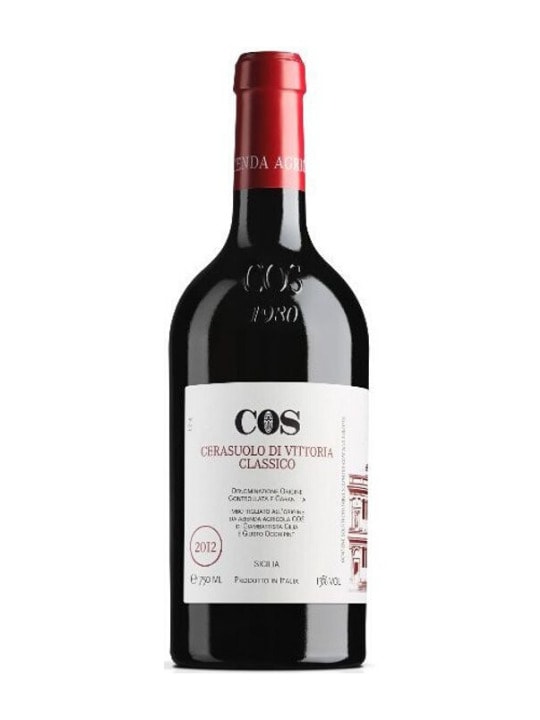 Azienda Agricola COS Cerasuolo Di Vittoria 2019 75cl
€24.00 inc. VAT
Out of stock
Brand
Azienda Agricola COS
Three friends founded the Sicilian winery Azienda Agricola COS, in 1980: Giambattista Cilia, Cirino Strano and Giusto Occhipinti. The acronym of their last names is where the name for the winery – COS – comes from.
What strikes the most when tasting the wines is how different they are to the normal Sicilian wines which are normally very high in alcohol and power. The wines of COS are rather light despite the fact that the winery is based in the South East of Sicily where the summers can be incredibly hot.
The use of clay pots has been a natural wine-making method as far back as 6000 years BC. This is a more natural process because the oak tannins taken from a barrel are replaced by natural tannins extracted by months of allowing the wine to macerate with skin and seed and not rushed as in the case of oak. Ageing of the wines in amphora embedded in the ground and not adding any fertilisers, the winery, located in Ragusa, has been at the forefront of biodynamic organic agriculture, where the plant and the soil are considered to be a single system to be treated with respect. The natural wines are extremely low in sulphites. Cos winery uses 140 amphorae for wine making and ageing, approximately 400 litres capacity, wax-lined, manufactured in Spain, and set with sea sand to make a second level floor from which to undertake cellar procedures. All of this combines to a unique taste of the wines.
Captain Caruana Ltd. can also organise trips to the winery should you be in Ragusa. Please contact us for more information.