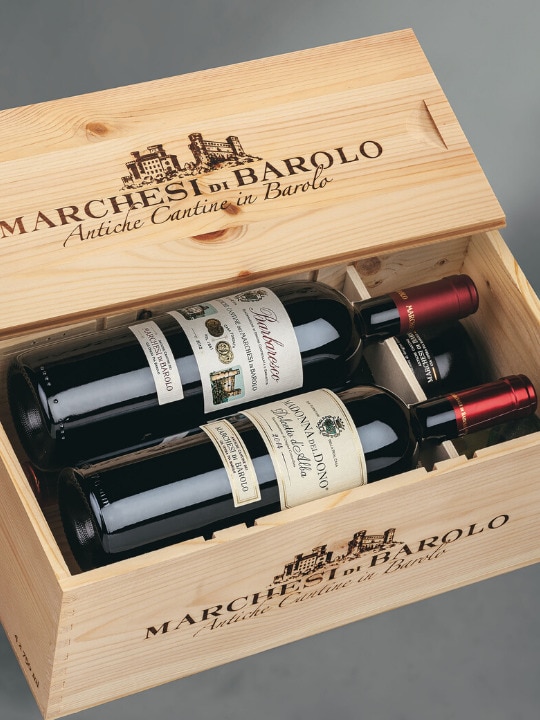 Marchesi di Barolo Vini di Collina 4 x 75cl
€94.75 inc. VAT
Out of stock
Brand
Marchesi di Barolo
Marchesi di Barolo's historical cellars are located in the town of

Barolo

, in the building overlooking the Castle of the Marquis Falletti. It is here that more than 200 years ago a beautiful story began. The story of a wine cellar where, in the heart of the Langhe area and protected by gentle hills, a wine was born. That wine was then called

Barolo

, in honour of the town where it was produced for the first time. In 1929 the Abbona family who had their own wine cellars next to the Castle of Marquis Falletti decided to acquire Agenzia Tenuta Opera Pia Barolo. Pietro Abbona, his brother Ernesto and sisters Marina and Celestina took charge of the ancient cellars of Marchesi di Barolo with the dual intent of preserving its illustrious legacy and to proliferate it across all possible shores of the world. Today the family manages about 270 acres of vineyards in the

Langhe region of Piedmont (Piemonte)

. Marchesi Di Barolo owns 110 acres of which 60 acres are in the commune of Barolo. The family produces wines made from

Nebbiolo

,

Barbera

, Dolcetto, Grignolino, Freisa, Braquetto d'aqui, Arneis,

Cortese

, and

Moscato

.
Related products
€

14.99 inc. VAT

Rated 5.00 out of 5