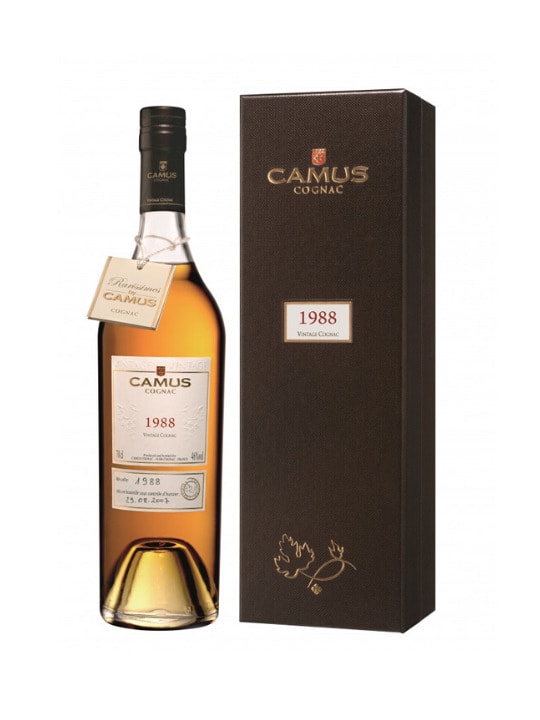 Camus Cognac Vintage 1988 70cl
€460.80 inc. VAT
Drawing upon the acquired expertise of five generations, the House of CAMUS has launched a line of seven superb vintages, ranging from 1964 to 1989. Bottled straight from the cask and released in a limited series, the vintages are reminders that the CAMUS family were growers and distillers before th… details
| | |
| --- | --- |
| Format : 70cl | ABV : 46% |
| Vintage : 1988 | |
In stock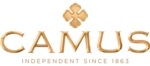 Description
Drawing upon the acquired expertise of five generations, the House of CAMUS has launched a line of seven superb vintages, ranging from 1964 to 1989. Bottled straight from the cask and released in a limited series, the vintages are reminders that the CAMUS family were growers and distillers before they were merchants. The certified vintage cognacs are bottled at an ideal 46% alcohol, without further reduction, allowing the cognacs to retain the full strength of their aroma and character. No additives or chill-filtering are used.
Brand
Camus
Since 1863, five generations of the CAMUS family have crafted superb cognacs, with passion and creativity, evocative of the Cognac region. Today CAMUS is the fifth largest cognac producer in the world and the largest that is still entirely family owned.
The cognacs are aged in old barrels, which provide less oak to the final blend and enable each cognac`s personality and flavour to express itself fully. The CAMUS philosophy has always been to innovate, offering consumers exceptional,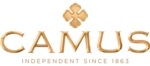 original and different cognacs and provide a varied palette of distinctive flavours and aromas to discover and savour. The patented 'INSTENSITY' distillation method allows the blender to select the most aromatic fractions of liquid out of the second distillation, rich in esters and responsible for intense fruity aromas.
House of Camus' living tradition is with Cognacs that truly respect the original character of the eaux-de-vie and are remarkable for the finesse of their blends. Laid across 180 hectares in the smallest and rarest AOC cru - the Borderies - the Camus family has always been deeply involved in winemaking and distilling. Cyril Camus, 5th generation, now heads the business, founded by Jean-Baptiste Camus. https://camus.fr/
Available in select stores around Malta and Gozo by our partners NMArrigo Ltd. https://www.nmarrigo.com/