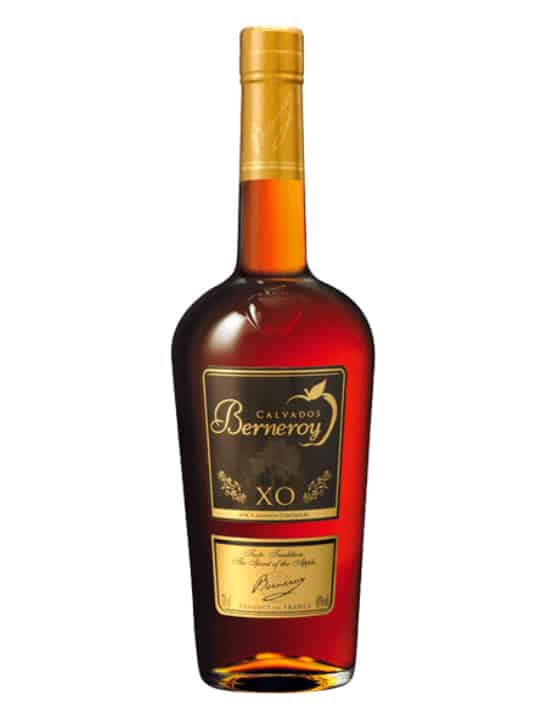 Berneroy Calvados XO 70cl
€37.99 inc. VAT
Matured for around 10 long years in small french oak barrels, Berneroy XO is exeptionally rich Calvados with complex of baked apple flavours and subtle oak with a long, memorable finish.
Ideal as an after-dinner drink, on the rocks or simply neat.… details
Out of stock
Description
Matured for around 10 long years in small french oak barrels, Berneroy XO is exeptionally rich Calvados with complex of baked apple flavours and subtle oak with a long, memorable finish.
Ideal as an after-dinner drink, on the rocks or simply neat.
Brand
Berneroy
Over 500 years of tradition in the French region of Normandy stays behind production of Calvados, one of the world`s finest spirits.
Calvados Berneroy uses over 180 varieties of cider apples grown in the region`s lush fields and harvest them between September and November at their peak of ripeness. The freshly pressed apple must then ferment spontaneously due to 'wild' or indigenous yeasts present on the apple skins and in the environment for a minimum of 4 weeks. The distilled clear spirit is then aged in French oak barrels for few years under the watch of the Master Blender. Over time, its distinctive aroma of fresh apples evolves to develop more complex aromas of butter, vanilla, baked apples and liquorice.
Through the subtle art of blending, the Berneroy Master Blender then combines eaux-de-vie of various ages and characteristics to ensure a consistent House style and create the superb Calvados Berneroy range.