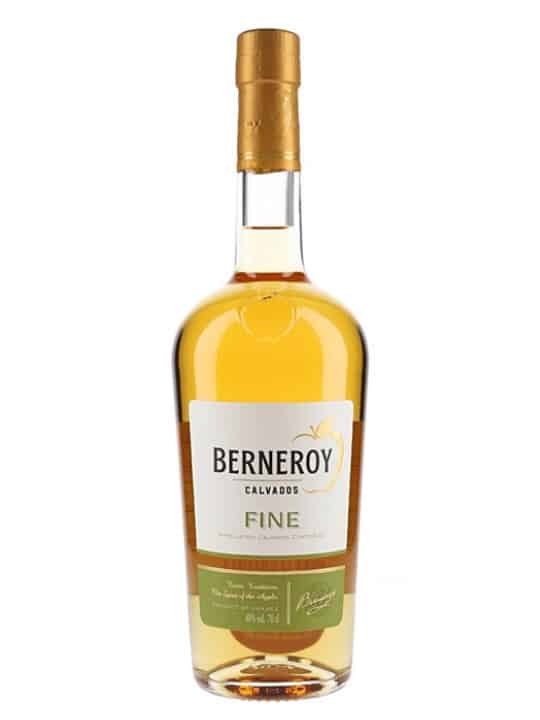 Berneroy Calvados Fine 70cl
€20.48 inc. VAT
Berneroy Fine is with specific personality that reveals distinctively fruity blend of two to three years old Calvados. Traditionaly distilled in copper stills and afterwards matured in french oak barrels, this Fine Calvados is bursting with fresh apple flavors and aromas, accompained with a beautifu… details
In stock
Description
Berneroy Fine is with specific personality that reveals distinctively fruity blend of two to three years old Calvados. Traditionaly distilled in copper stills and afterwards matured in french oak barrels, this Fine Calvados is bursting with fresh apple flavors and aromas, accompained with a beautiful acidity. Serve straight up, on the rocks or in a variety of cocktails.
Brand
Berneroy
Over 500 years of tradition in the French region of Normandy stays behind production of Calvados, one of the world`s finest spirits.
Calvados Berneroy uses over 180 varieties of cider apples grown in the region`s lush fields and harvest them between September and November at their peak of ripeness. The freshly pressed apple must then ferment spontaneously due to 'wild' or indigenous yeasts present on the apple skins and in the environment for a minimum of 4 weeks. The distilled clear spirit is then aged in French oak barrels for few years under the watch of the Master Blender. Over time, its distinctive aroma of fresh apples evolves to develop more complex aromas of butter, vanilla, baked apples and liquorice.
Through the subtle art of blending, the Berneroy Master Blender then combines eaux-de-vie of various ages and characteristics to ensure a consistent House style and create the superb Calvados Berneroy range.