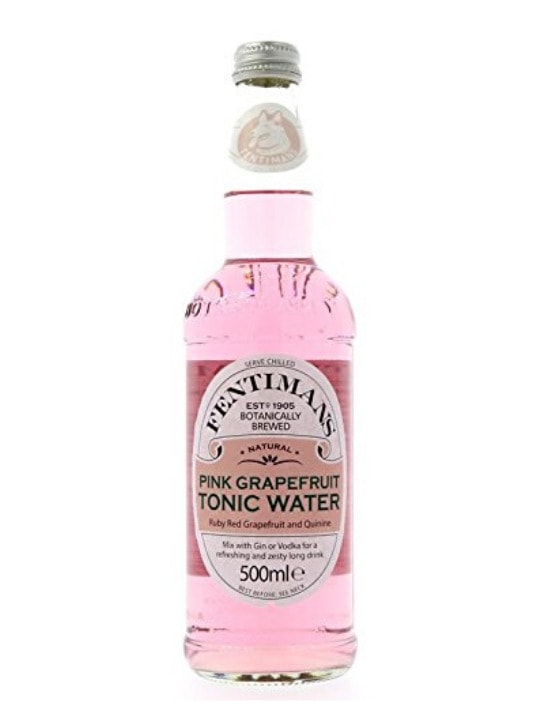 Fentimans Pink Grapefruit Tonic Water 500ml
€3.50 inc. VAT
In stock
Brand
Fentimans
Fentimans soft drink and mixers was created by Thomas Fentimans back in 1905. He started producing a botanical ginger beer after a friend apparently defaulted on a loan. It is interesting to note that his family dog "fearless" is still adorned on all Fentimans bottles. A testimony to the fact that Fentimans holds on to traditions and family values. Fentimans is still family owned by Thomas Fentimans' grandson, Eldon. [su_expand height="80" more_icon="icon: plus" less_icon="icon: minus"]Fentimans range is all botanically brewed using the finest ingredients ranging from different countries around the world. Elderflower from England, oranges from the Mediterranean region, rose oil from Bulgaria. Fentimans has a range of soft drinks such as Curiosity Cola, Victorian Lemonade, Cherry Cola, Mandarin and Seville Orange Jigger and Lemon Shady amongst others. The range also contains cocktail mixers such as botanical tonic water, pink grapefruit, soda water, light tonic water, Elderflower and rose Tonic.
Thomas Fentiman's botanical brewing is a technique using a combination of infusion, blending and fermentation of natural ingredients. This approach has not changed much in over 100 years as the knowledge and expertise have been passed on from generation to generation of the Fentiman family. With the exception of adding new flavours (and adding pasteurisation, which in itself causes the loss of some carbon dioxide, so addition of mild carbonation was introduced), Fentimans are still making their sodas the same as they did back at the turn of the century, infusing botanical ingredients in simmering water, to extract the natural flavours.
[caption id="attachment_17781" align="alignright" width="116"]

Fentimans logo[/caption]
The extraction of flavour takes time, and cannot be rushed. The flavour creation process results in a concentrated and balanced botanical liquid, which is then ready to be fermented. The metabolic process of fermentation, using live yeast, is the start of the magic, the dark art, the alchemy, that sits at the heart of a Fentimans drink. Fermentation takes place for 7 days in classic open square fermentation vessels, allowing rich and complex flavours to slowly develop as the yeast, sugar and natural juices come to life. It's during fermentation that a myriad of flavour compounds are created; which contribute to the overall depth, complexity and flavour of the finished liquid. It is the point of difference that underpins the Fentimans brand promise and delivers unsurpassed quality characterised by a rich depth of flavour, silky mouthfeel and luxurious body.
More information on Fentimans botanically "grown" drinks at https://www.fentimans.com.
[/su_expand]